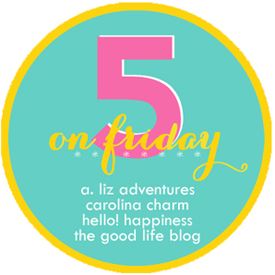 1. College football begins tomorrow with A&M playing Rice. Blake is the most excited for this event, while I have come a long way.
2. I survived my first week back at school, 182 more days to go until sweet summertime.
3. My sister, niece, and brother in law are coming to visit tomorrow which means the whole family will be getting together to celebrate! Yay, I love family time!
4. Labor day means a three day weekend, and nothing could be sweeter.
5. After several months off, I am back to blogging, hopefully. I've been in a funk about sharing my life with the blog world lately. I want to get back into it, and possibly just keep some stuff private, we'll see.