1. What I'm reading: The trilogy by E.L. James, Fifty Shades of Grey, I am currently on the second book, Fifty Shades Darker. If you are not or have not read these books you should. I'm not one for erotic anything really but these books are well, my thoughts are rated R. Read them! I've read what critics have said but I disagree with their views on men being authoritative and women having to subdue to their every whim. Before reading this I had never believed or thought that, and I still don't. This trilogy might not be for everyone but I'm having one hell of a time reading it!
2. What I'm eating: Recently I have been eating lots of mashed potatoes. Not healthy, boring, but it's my summer vacation. To be quite honest I'm not really eating much, I'm drinking cokes and lemonade more than anything. Delicious!
3. What I'm listening to: Nelly Furtado: Try
4. Recipes I'm bookmarking:
Grilled Italian Panini with Zucchini, Summer Squash & Basil
Yumm-o!
5. GIF'S I'm loving: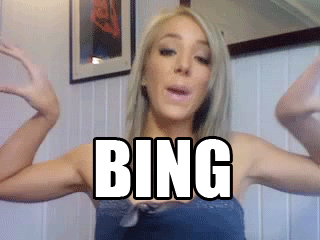 Happy Friday, ya'll! This is how I feel after reading the first Fifty Shades of Grey