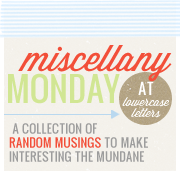 i have thoughts of random thoughts on this monday morning.
1. where did casey anthony go?
i know that not everyone cares about this case and or casey herself but i do. last i heard she was going to come here to texas and now i hear she is in ohio.
2. why the hell is it so freaking hot?
i mean really. god please give us rain, the poor animals who depend on the land and creek water are helpless and dying. it worries me that we are under a heat warning and drought.
3. why is moving such a pain in the a$$?
blake & i thought we were preparing ourselves by taking loads and loads to the house weeks prior to the move. now i feel like i am here in this giant house with nothing but furniture and boxes... where did all my junk go?! then after i unpack a box i have an empty box and my trashcan is full. it's overwhelming and did i mention i have no closet space? oh the joys of moving up in this world.
4. bella has her first check up since the accident that took place last monday. i hope they say that everything is ok. it worries me and last night it hit me pretty hard, i feel awful for her.
5. i can't wait to post photos of the new house but i am embarrassed at all of the clutter so at this moment i won't.
happy monday, i hope the start of your week is fantastic!
what are your plans for the week?